OUR HOURS
Mon, Tues, Thurs, Fri: 8:00 AM - 6:00 PM
Wednesday: 8:00AM- 5:00 PM
Saturday: 8:00 AM - 12:00 PM
By Appointment
Download Our Pet Health Network app
Download the free mobile app for iOS or Android.

We now offer text messaging!

Whether you have the mobile app or not, you can text us anytime at 508-466-6634



Meet Our Staff
The Swansea Veterinary Center has been serving the local area since April 2008.
From our modern, state-of-the art facility, we offer a wide range of professional services to ensure the health and well being of your pet. Our philosophy of personal, one-to-one service means you get professional, specialized care and understanding from every member of our staff. We are here to help, answer your questions and provide you with information that will enhance your relationship with your pet. We also have a great relationship with the Swansea Animal Control. When a wild animal is in distress, Animal Control will seek our assistance to help out in anyway. Our mission is to provide the highest quality veterinary service available.

Meryl, Receptionist
Worked as a substitute teacher for 1 1/2 years. Working in the veterinary field for over 30 years, she has been at the Swansea Veterinary Center since its opening in 2008.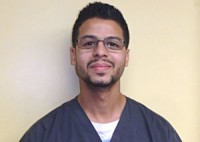 Daniel, Veterinary Technician
Daniel has worked at the Swansea Vet Center since January 2016. I moved to Brazil to complete my studies in veterinary medicine. I am currently working as a veterinary technician while trying to validate my doctorate credentials. I love working with animals, caring for animals is my passion. I enjoy spending time with my dog, the company of friends and family and I love outdoor sports and nature.

Elizabeth,
I studied at Meredith Manor were I majored in Equine Studies. I have working at our sister company since 1976 as a technician as well as here at SVC. I am also the Animal control Officer for the Town of Swansea.
Carla, Groomer
I worked at the Fall River Animal Hospital in 2008. During that time I enrolled at Grooming School of CT. and became a certified groomer that same year. I work at our sister hospital, Swansea Veterinary Center, since 2010 as a Groomer and at the Fall River Animal Hospital as a receptionist. I love my job working with cats and dogs.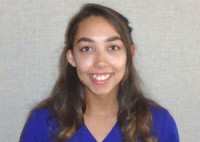 Vanessa, Receptionist
Vanessa has been working with the Swansea Vet Center since May 2015 as a receptionist. She hopes to further her career and become a veterinary technician.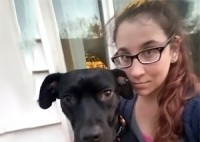 Ashley, Veterinary Technician
Ashley has worked at the Swansea Vet Center since February 2015. She graduated from the small animal science program at Bristol County Agricultural High School in 2010 and further graduated from NEIT with an associate's degree in Veterinary Technology. I have always loved animals and I also love fishing and camping. I have a pittie mix named Delilah and a bearded dragon named Skylark.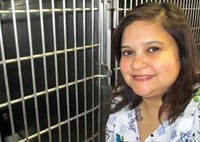 Eliana, Kennel Assistant
I joined the staff at Swansea vet center in June of 2016. I graduated with a 4.0 in Special Education in 2005. I worked in the education field for 10 yrs and then decided to pursue my dream of working with animals. I have a Certificate of Completion from an 80 hr course on Animal Caretaking Training Program. I love all types of animals. I own a 12 yr old chihuahua named Lily and a 1 yr old cat named Luna. Rest assured that when your pets are here, for boarding, surgery etc., I will be taking care of them like they are my own. They will get plenty of love,attention and be a little spoiled too!